MSK SPINE ULTRASOUND NOW CME ACCREDITED FOR 8 HOURS EACH COURSE!!
Course Locations & Schedules
Did you know that ultrasound guidance has been shown to be JUST AS ACCURATE as fluoroscopy for performing facet joint injections of the lumbar spine, along with medial branch blocks AND SI Joint Injections too!
WELL IT'S TRUE! MOST PROVIDERS DO NOT FEEL COMFORTABLE PERFORMING LUMBAR AND SI JOINT SPINAL MUSCULOSKELETAL PROCEDURES, AND THIS COURSE WILL CHANGE THAT. FLUOROSCOPIC GUIDANCE IS BOTH EXPENSIVE AND BULKY, WHILE ULTRASOUND IS PORTABLE AND INEXPENSIVE.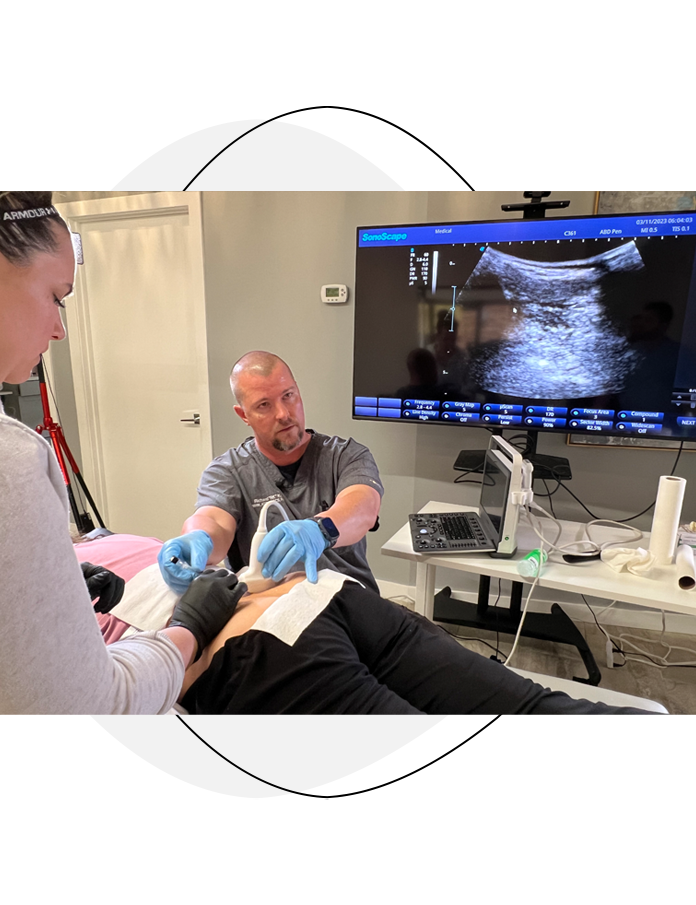 In this two day CME accredited (16 hours) MSK Spinal Ultrasound Course, providers will learn how to perform spine injections under ultrasound guidance. R3 Medical Training's expert faculty will teach attendees how to evaluate patients with back pain, and then supervise procedures with real patients in a hands on setting. Each attendee receives a free procedure as well.
In addition, as providers incorporate orthobiologics into their practices, it is imperative to understand what these tissue products are and how they fit into procedure regimens. This course includes comprehensive information on the orthobiologics as well!
The hands on experiential nature of the course with real patients will provide attendees with a skill set that is much more memorable than using cadavers or simulated models.
In addition, each attendee receives a free procedure too! CME Accredited for 16 hours Category 1 credit.
OVERVIEW
This two day CME accredited course (16 hours) is designed for healthcare providers wanting a basic understanding of ultrasound guided injection techniques for the thoracic and lumbar spine along with SI joints.
The first day consists of didactic sessions on anatomy, diagnostic ultrasound evaluation, pathology diagnosis and interventional techniques on real patients using orthobiologics under the direct supervision of R3's expert faculty.
Day 2 consists of presentations on the orthobiologics, their usage in practice and additional hands on ultrasound procedures with real patients!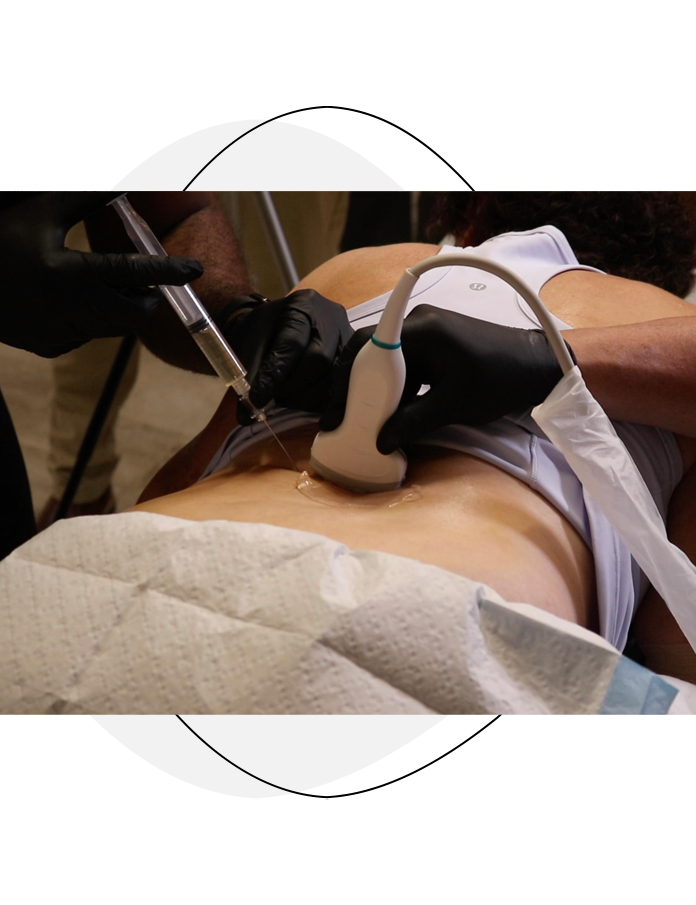 References
Dr. Dipasri Bhattacharya, Ultrasound vs Fluoroscopy in Pain Intervention, Journal on Recent Advances in Pain, January-April 2017;3(1):46-49
Comparison of Fluoroscopy and Ultrasound Guidance for Sacroiliac Joint Injection in Patients with Chronic Low Back Pain, Soneji et al, Pain Pract, 2016 Jun;16(5):537-44.
Comparison of the effectiveness of ultrasound-guided versus fluoroscopy-guided medial lumbar bundle branch block on pain related to lumbar facet joints: a multicenter randomized controlled non-inferiority study, Nisolle et al, BMC Anesthesiol. 2023; 23: 76.