Aesthetic Neurotoxins (e.g. Botox) and Dermal Fillers for Medical and Dental Professionals Course!!
Course Locations & Schedules
Botox/Filler Level 1
February 24, 2024
Nashville
Botox/Filler Level 2
February 25, 2024
Nashville
Botox/Filler Level 1
June 22, 2024
Beverly Hills
Botox/Filler Level 2
June 23, 2024
Beverly Hills
Overview Aesthetic Neurotoxins (e.g. Botox) and Dermal Fillers Level 1
"Once the needle's in your hand, EVERYTHING changes!"
We hear this type of quote all the time from attendees at our aesthetic injector course on Botox and Fillers. It's one thing to learn all the didactic information and see someone else perform patient procedures. But at some point in time, YOU have to hold the needle!
R3 Medical Training is your BEST option for performing hands on Botox and Filler procedures on real patients under our expert Faculty Trainer Supervision. You NEED to perform the procedures to get comfortable, and not just once. Repetition is key, so when you travel back to your practice and offer them the following week, you feel comfortable with them.
That's the difference between R3 Medical Training and EVERY OTHER aesthetics training course. Not only do attendees learn the intricacies of Botox and Fillers, but you get to evaluate real patients yourself, plan the procedures and then perform them. There is simply no better way to cement the skillset!
You will see, do and have procedures. R3's courses are immersive and experiential, which is the Gold Standard for how aesthetic injections should be learned.
Nurses, Doctors and Physician Assistants who want to attain expertise in neurotoxins and fillers need to begin somewhere. What better way to begin with R3 in an immersive experience that teaches the anatomy, safety and indications for neurotoxins and fillers, then allows you to practice with real patients numerous times during the course!
Don't get sucked in to a course that only allows you to inject once, or severely limits the amount of product you can use. Or we've seen plenty that use ONLY an anatomic model for injections. You need the patient planning experience on a real person, and then receive feedback from faculty and real patients.
That's what R3 Medical Training is all about!
As the popularity of Botox and Fillers continues to grow annually, more patients (men and women) seek out treatment every day. This amounts to millions of individuals throughout the USA seeking treatment to look younger and improve their self esteem.
Aesthetics is a fun, rewarding field to practice in. Why not learn these valuable procedures yourself and enter the world of nonsurgical cosmetic procedures?
If you are an MD, DO, ND, NP, RN or PA looking to expand your skillset to include expertise in neurotoxin and fillers, then R3's Level 1 and Level 2 Botox and Fillers Course is your best option for a hands on learning experience!
The Botox and Fillers Level 1 and Level 2 courses are offered at all three R3 Medical Training locations including Beverly Hills CA, Scottsdale AZ and Nashville TN. All of these cities offer excellent accomodations, dining, shopping and entertainment options!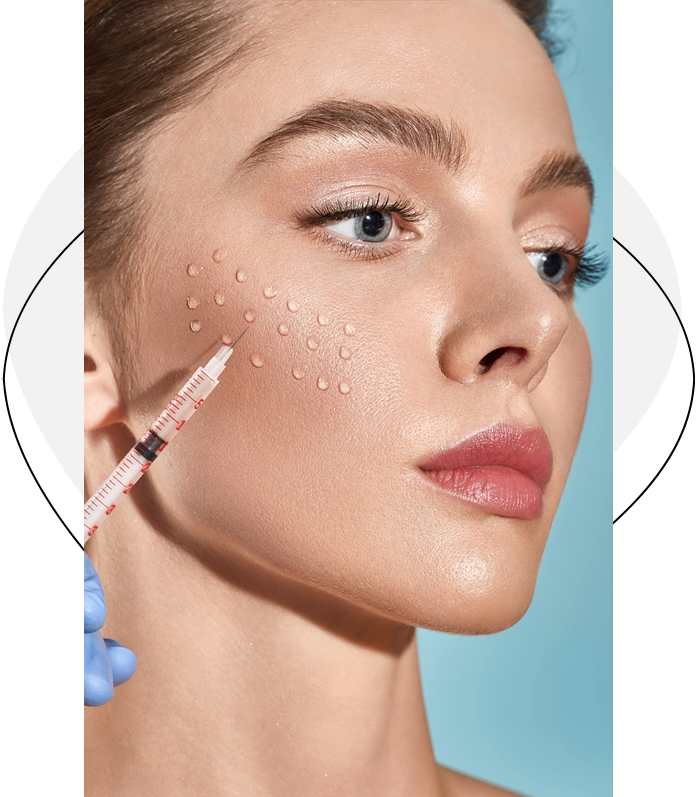 Aesthetic Neurotoxins (e.g. Botox), Dermal Fillers and PRP for Medical and Dental Professionals Level 2 = 8 hours total
Advanced injector training for Botulinum Toxin, Dermal Fillers and PRP Therapy for a number of aesthetic applications. Level 2 training will elevate your aesthetics skill set to a new level. The course is meant for Physicians, Nurse Practitioners, Dentists, PA's, RN's, NMD's and others who want to learn advanced methods of using various injectable products in their aesthetics practice. Practitioners will learn special techniques and enhance their knowledge base beyond the Level 1 techniques.
You will learn the most commonly performed, advanced techniques and new applications with the various Neurotoxins (Xeomin©, Botox Cosmetic© and Dysport© ) as well as Dermal Filler (HA and Non HA) products. Level 2 adds in PRP Therapy, which involves using a patient's own blood to concentrate growth factors to produce eye-popping aesthetics improvements that are very natural looking.
With our Level 2 course, you will learn techniques for eye, lip, and hand regions, and understand how to perform a non surgical face lift.
Learn a variety of "off-label" uses for various Dermal Filler and Botulinum products for line and wrinkle reduction for various facial areas.